What's The Good News? New Column Highlights POSITIVE News In The Q-C!
There are millions of people around the world, every day, that do fantastic things for their communities, and thousands of those are right here in our Quad-Cities!
People are helping others, coming up with charity shows and promotions, volunteering their time and efforts and talents, and doing things to make our community a terrific place to live.
About a decade ago, I ran a website called www.getyourgoodnews.com, which featured nothing but all good news, all the time. When I joined up with www.quadcities.com, I brought that same ethic of journalism – reporting the good, the positive, offering the up side to the stories of our lives and society – to this website. And in that vein, I'm bringing to this new site a column I created on my old site – What's The Good News?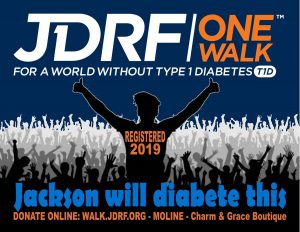 What's The Good News? will be a regular feature here on www.quadcities.com in which I highlight POSITIVE things going on in and around the Quad-Cities. Got a charity event coming up? Have you or your child or someone you know accomplished something cool or done something great in the community? Working in some way to make our community better? I want to hear from you so I can include your GOOD NEWS in this column!
Remember, to get the whole story on our world, you also have to include the positive, the uplifting, the good news that happens all around us every day, and that's what we're aiming for here, on this site, and in this column.
So, thank you for reading, and I hope you enjoy today's look at some of the cool things going on in and around our Quad-Cities, and I hope you continue to check out my column to keep up with all the great stuff happening here in our community!
Party For A Purpose!
One Night One Mission is a fun and easy way to support local women's economic empowerment!
One Night One Mission generates awareness and support for the mission of Dress for Success Quad Cities, which is to empower women to achieve economic independence. Last year, with help from hosts and participants, ONOM raised over $20,000 to provide "just in time" job retention and career development services to women facing a critical turning point in their lives.
Joining the movement is easy. Just pick one night or day in October, any time Oct. 1-31, to host a party. It can be as simple or elaborate as you want. Just invite your caring, creative, and generous friends, and have fun while celebrating the Circle of Impact that Dress for Success is making here and around the world.
Go to onom2018.eventbrite.com to learn more and register to host your party for a purpose today!
Bag A Burrito For Benefit
Get yourself a burrito and help out a great cause this week.
This is your friendly reminder that this Thursday, Sept. 27 you have the best excuse to eat Chipotle — you're giving back by doing so. All Chipotle locations in Illinois are donating 50% of proceeds to The Leukemia and Lymphoma Society.
Don't forget to mention LLS when you are completing the purchase at the register. This goes for catering orders as well. Food must be purchased and paid for in store to apply for the charity.
You can spread the word about Chipotle Day and invite your friends, family and coworkers to join  in the fight against cancer by inviting them to the Facebook Event for the charity day. And while you are enjoying your lunch or dinner on Thursday, take a selfie, share it with the hashtag #eatforchange and you could get yourself some free grub! Winners will be selected to get gift cards to the restaurant.
A Grace-Ful Donation To JDRF
Grace Boutique, 2507 53rd Ave., Bettendorf, donated a percentage of proceeds from its Grand Opening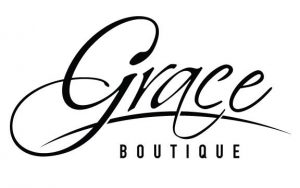 on September 20 to JDRF Quad Cities and Grace's owner AnnMarie Mendel personally matched it, and now the Charm, 2509 53rd Ave., and Grace boutiques will have an ongoing relationship with the charity and participate in other fundraising activities with it, including fundraising during National Juvenile Diabetes Month in November and participating in the JDRF walk next May.
The charity is near-and-dear to Mendel's heart, as her son, Devin, 20, was diagnosed with the disease at the age of 21 months.
Grace welcomes you to join up and bring a friend or two to enjoy an exciting time exploring the Quad Cities newest plus size boutique while helping a great cause, the research into and fight against juvenile diabetes. Grace is the sister store of its neighboring boutique, Charm. For more information, call (563) 332-1358.
Two Of The State's Top Ten Soccer Teams Are From The Q-Cs!
Two of Illinois' top ten rated soccer teams are from right here in the Quad-Cities!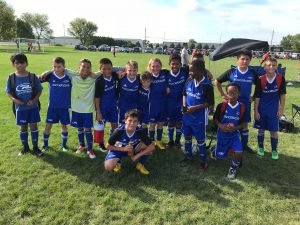 In the U11 junior division, the Quad-Cities Rush has been ranked in the top five all season, and is currently ranked #1 in the state. But they're not the only ones – East Moline has been ranked in the top ten as well and are currently ranked #7.
In a time when children around the country are covered in the media for the awful things a rare few of them do, it's important to remember that the vast majority of the children in our country today are positive, good kids, striving to have fun, enjoy life and do great things. It's all the more important to highlight those kids that work hard to achieve their goals and put in the extra effort and dedication to do so. We honor and recognize all of the children on both the Quad-Cities Rush and the East Moline soccer teams for their excellent work. We're proud of you!
Got some good news to report? E-mail Sean Leary at Sean@QuadCities.com!
Sean Leary is an author, director, artist, musician, producer and entrepreneur who has been writing professionally since debuting at age 11 in the pages of the Comics Buyers Guide. An honors graduate of the University of Southern California masters program, he has written over 50 books including the best-sellers The Arimathean, Every Number is Lucky to Someone and We Are All Characters.