Want To Be A Volunteer?
While summertime can be an exciting and joyous time for students, it can be a bit hard on the parents and guardians trying to keep them busy and out of trouble. Thanks to the United Way of Muscatine, they won't have to worry about their meals! And now you can help, as well!
The United Way of Muscatine's Summer Food Service Program is designed to support families during the summer months when school is not in session. Throughout the summer, breakfast (at most locations), lunch and an afternoon snack will be offered at multiple sites throughout Muscatine.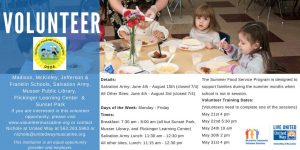 The sites participating in this amazing event are the Salvation Army (1000 Oregon St Muscatine), Madison, McKinley, Jefferson and Franklin Schools, Sunset Park, Musser Public Library and Flickinger Learning Center. The Salvation Army's program will run from June 4 through Aug 10 (closed July 4) and all other sites will be open from June 4 through Aug 3 (closed July 4), Monday through Friday.
If you are interested in volunteering for this much needed service in Muscatine, you will have to attend one of the following training dates at United Way of Muscatine (208 W 2nd St Ste 201 Muscatine): May 21 at 4 p.m., May 22 at 5:30 p.m., May 24 at 10 a.m., May 30 at 2 p.m. or May 31 at 4 p.m.
For more information on becoming a volunteer, visit www.volunteermuscatine.org or contact Nichole at United Way at (563) 263-5963 or nichole@unitedwaymuscatine.org.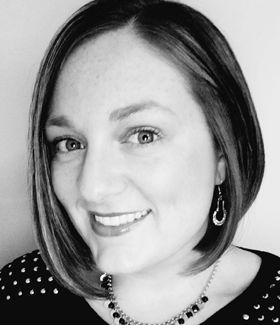 Tess Abney is a freelance writer who was born and raised in the Quad Cities. She spends most of her time attempting to successfully raise three boys. In her free time, writing is her passion. Whether it is sharing local events and businesses with readers or sharing her thoughts on life, she finds comfort in the way words can bring people together.