MCC On The Verge Of A Great Show
Looking for a live, on-stage production to enjoy this weekend? Then you need to check out Muscatine Community College's Spring Play, On The Verge!
Saturday Apr 21 at 7:30 p.m. make plans to attend 'On The Verge', the Muscatine Community College's Spring Play. The production will take place at the Bob Roach Little Theatre in Strahan Hall at MCC (152 Colorado Street Muscatine).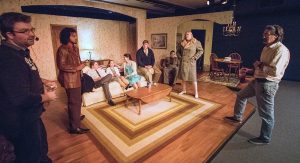 Tickets for this production are $10 for adults and $5 for seniors and students. For more information, call (563) 288-6037 or email dlane@eicc.edu.
On The Verge, or The Geography of Yearning, is a play written by Eric Overmyer. The basic plot of the play follows the adventures of three Victorian women explorers into what they believe to be Terra Incognita, a new, unexplored land. The three are from very different exploration backgrounds but all exhibit their own form of independence. From the world in general and specifically men. The three together discuss many aspects of their pasts in exploring, with Mary and Fanny frequently trying to outdo each other. As the ladies progress on their travels it becomes apparent that they are not on an ordinary journey. Mary reaches the conclusion at the end of the first act that the three of them are in fact traveling forward through time and that, while doing so, they are beginning to absorb knowledge from the future. Alex dubs this phenomenon osmosing and from that point forward in the play, the ladies actively, and often fruitlessly try to osmose what the things they are encountering are.
Don't miss this heroine adventure full of lyrical and hilarious dialogue!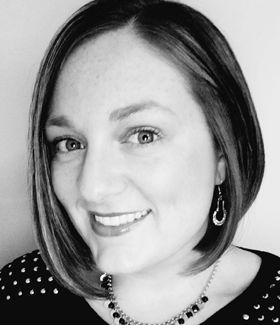 Tess Abney is a freelance writer who was born and raised in the Quad Cities. She spends most of her time attempting to successfully raise three boys. In her free time, writing is her passion. Whether it is sharing local events and businesses with readers or sharing her thoughts on life, she finds comfort in the way words can bring people together.