Give A Gift To Help Others This Holiday Season With MCSA
If you're looking to have a substantive impact on someone's life in this season of generosity, the MCSA gift guide allows you to give a hand up to those in need.
The guide, which can be accessed at www.mcsaiowa.org, allows patrons to select a donation amount on behalf of yourself or your loved ones that will help families in need through MCSA. If you request, MCSA will send you a card for each item purchased, allowing you to let your loved ones know you donated to MCSA on their behalf.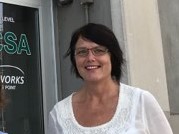 There are a variety of donation levels and suggested items of greatest need. For example, $176 can shelter a homeless family for a week. Just $37 provides basic toiletries for a family or person leaving the shelter. You can Adopt-A-Day at the shelter for a donation of $1,500, or $64 can help buy a bus pass and $41 provides children with books to read. All gifts are tax deductible.
"We're very blessed, our clients and children are very blessed, to live in such a caring and giving community," said Judy Yates, MCSA domestic violence shelter coordinator. "The donations can make a huge impact in someone's life, and we appreciate anything people are generous enough to give."
People can make checks payable to MCSA, sending them to 312 Iowa Ave, Muscatine, IA., 52761. Credit card donations can be made through the website by visiting www.mcsaiowa.org, or by calling MCSA at (563) 264-3278 during normal business hours 8 a.m. to 5 p.m. Monday through Friday.
Sean Leary is an author, director, artist, musician, producer and entrepreneur who has been writing professionally since debuting at age 11 in the pages of the Comics Buyers Guide. An honors graduate of the University of Southern California masters program, he has written over 50 books including the best-sellers The Arimathean, Every Number is Lucky to Someone and We Are All Characters.