Sal Vitale's Offers Delicious Authentic Italian Food
There's a robust family atmosphere that fills Sal Vitale's and Sons, with the same richness and flavor of their delicious Italian food.
The authentic Sicilian restaurant at 1010 Park Ave has been a family tradition since opening in 1984, said owner Salvatore Vitale, and given how the amiable Salvatore beams with jocularity and pride when speaking about it, it's easy to see how it's become so popular.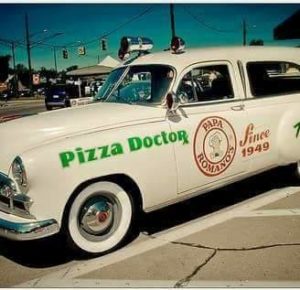 "It's all about the quality, and the situation is, absolutely nobody has the products and the ingredients we have," Vitale said, proudly. "Everyone has quality ingredients, but we've got products that come from Italy, through New Jersey and Texas to get here. We're the only restaurant in town that has these ingredients. Now, they're a little harder to get and they might cost a little more, but they're definitely worth it. When you taste our food, you'll see, they're definitely worth it. Everybody has quality, but nobody has the vendors we do.
"The taste buds don't lie," he added. "Once people try our food they're going to keep coming back."
And they have. From generation to generation.
"That's one of the things I'm most proud of, is that we've seen, we've maintained, those customers through generations," Vitale said. "You see grandparents who have been coming here since we opened, with their kids, who are parents and they bring their kids. You see people grow up and they keep coming here through the years. It makes me very proud to be a part of that. That's what really tells you about the quality of what we're doing right there."
Sal has experienced it himself as well, as he's brought his son, Norino, into the restaurant business with him.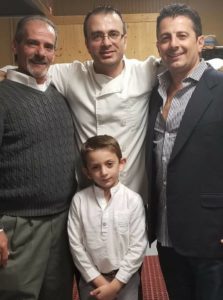 "I love working with him, I'm proud of him," Salvatore said. "I have six boys, but not all of them are going to be here, but Norino, he's just like me, this is what he loves."
The restaurant has a unique blend of delicious combinations on its menu, girded with the robust backbone of hearty Sicilian fare. Spaghetti, rigatoni, ravioli, toasted sandwiches and other mouthwatering Italian dishes are served up piping hot, their heavenly aromas drawing you in.
Their specialty pizzas come with unique special toppings, such as a German pizza with sauerkraut, the Iowan, with baked potatoes and secret sauce, a Mexican style pizza that comes complete with scrambled eggs and chorizo sausage, or any of the other unique concoctions that you'll never find anywhere else.
"It shows in the business," Vitale said. "The parking lot is always packed and has been since we opened. I've been working hard to build this up from the get go and the clientele has been fantastic.
"The people of Muscatine are the best in the world, truly," he added. "Listen, I'm not living here for the weather, you know what I mean? I could go anywhere in the U.S. or Italy and you will not find better people than the people of Muscatine. You cannot believe how nice they are, they're fantastic amazing people."
And those people have certainly returned the love, as the packed restaurant, and its various awards, display. For each of the three years the restaurant has entered the competition, they've been voted the top spot in The Muscatine Battle of the Chefs.
How did it feel to get such an honor?
"I'm proud, of course, and the customers are proud too," Salvatore said. "Some people they say to me they go by and see the parking lot full, they've been with me since we first opened, and they're so happy for us, they feel that pride too. Some people, they saw me start from nothing, coming from Sicily, and they've grown with us, they've stayed with us. They're part of the family now."
Sal Vitale's is open 2 to 11 p.m. daily. For more information or to place an order call (563) 264-8259 or see www.thesicilianpizza.com/Home.html.
Sean Leary is an author, director, artist, musician, producer and entrepreneur who has been writing professionally since debuting at age 11 in the pages of the Comics Buyers Guide. An honors graduate of the University of Southern California masters program, he has written over 50 books including the best-sellers The Arimathean, Every Number is Lucky to Someone and We Are All Characters.