River City Throwdown 2018
Are you ready for some live music and fun with friends and family?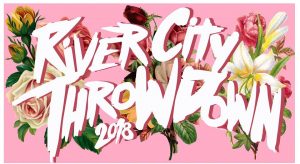 River City Throwdown 2018 is happening this Saturday Sep 29 at Pearl City Station (100 Harbor Dr. Muscatine).
Tickets are $10 at the door (ages 10 and under are free) for this amazing 12-hour event of live music on 2 different stages. Money raised will go to benefit the Muscatine Domestic Violence Shelter of MCSA.
Food will be provided by Grillzilla and More, The Burrito Factory and Yacky Shack. There is NO ALCOHOL ALLOWED.
Here are the set-times for this fun-filled day:
12:15 – 12:45 p.m.         Stepping Stones                            Indy Mathcore (QCA)
12:50 – 1:20 p.m.            Chase SyWassink                          Solo Acoustic heartthrob
1:25 – 1:55 p.m.              SoulTru                                           Hip Hop/ Soul (IA)
2 – 2:30 p.m.                   Everlasting Light                            New Doom/post-metal heavy sad stuff (QC)
2:35 – 3:05 p.m.              Leather Parachute                        Rock (IA/IL)
3:10 – 3:40 p.m.              Jenny Lynn Stacy and the Dirty Roosters               old time country punk meets bluegrass (QC)
3:45 – 4:15 p.m.              Faces Turn Ashen                          Indy/Punk (IA)
4:20 – 4:50 p.m.              Rezinator                                        sludge groove from the QC
4:55 – 5:25 p.m.              Burn Eternal                                   New QC metal core
5:30 – 6 p.m.                   Common Choir                              Hardcore/ Punk (MN)
6:05 – 6:45 p.m.              Mark Rose                                      formerly of Spitalfield. Celebrating 15 years of their Victory Records debut "Remember Right Now". Solo acoustic set playing selections from "Remember Right Now"
6:55 – 7:25 p.m.              Downhearted                                Punk/ Hardcore (NE)
7:30 p.m. – 8 p.m.          Manhattan Blockade                    Burlington rawk (IA)
8:05 – 8:35 p.m.              Still Standing                                  Hardcore (QCA)
8:40 – 9:10 p.m.              Barricades                                      Melodic Hardcore (IN)
9:15 – 9:45 p.m.              HeavyWeight                                 Muscatine south rock (IA)
9:50 – 10:20 p.m.            Aseethe                                           Doom metal (IA)
10:25 – 10:55 p.m.         Condor and Jaybird                       psychedelic rock (QC)
11 p.m. – End                  William Elliot Whitmore              Indie Blue grass off Bloodshot Records (IA)
For more information, visit the Facebook event page at https://www.facebook.com/events/800511266820244/.
Don't miss this amazing day of live music while helping a great cause!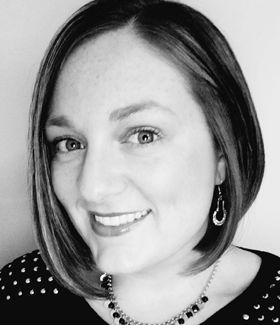 Tess Abney is a freelance writer who was born and raised in the Quad Cities. She spends most of her time attempting to successfully raise three boys. In her free time, writing is her passion. Whether it is sharing local events and businesses with readers or sharing her thoughts on life, she finds comfort in the way words can bring people together.