Monica Bell Music Video Shoot at The Brew

Muscatine, there is a rising star amongst us. And now is your opportunity to be a part of her success.
Heart-warming and hard-hitting musician, Monica Bell, has invited YOU to her first official music video shoot at Missipi Brew (107 Iowa Ave. Muscatine) this Saturday Nov 3! For only a $5 cover charge, you can be involved in the Monica Bell Band's first ever music video!
After a short performing hiatus due to the birth of her newest bundle of joy, Monica Bell is back with her band and ready to make 2019 the biggest year for releasing original music and booking the biggest shows they've ever played!
Friends and family attended a VIP listening party and voted "Mamas Don't Leave" as their favorite original Monica Bell song. "The reason I decided to do the shoot is that I see a lot of women empowering each other by coming out with their #MeToo stories… but I feel like this song offers sort of "the next step"…" Monica shares, "Which is breaking the cycle and raising our kids to change the culture we live in. It's meant to be an inspirational song about making it through yourself and then making a difference for others".
With the #MeToo movement in full swing, what better time to release a song about being a survivor? At 10 p.m., Monica will bravely share her own story and how it led to the creation of "Mamas Don't Leave".
Immediately following her courageous stand, the Monica Bell Band will perform while the cameras roll. Feel free to live stream the performance and share this experience with the many people touched by the movement.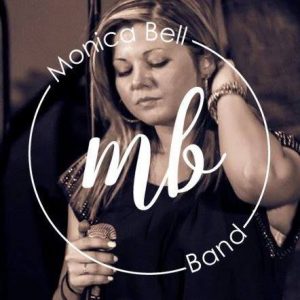 "As women (and men) the culture we have lived in has shamed us into silently accepting treatment no one deserves. I want to send the message that our identities and worth are our own to define…"
Don't miss this opportunity to not only share in a monumental event for the Monica Bell Band, but to share in a monumental moment for a beautiful and talented woman.
To keep up with performances and events for the Monica Bell Band, visit their website at http://monicabellband.com/, on Facebook at https://www.facebook.com/MonicaBellMusic/ or subscribe to Monica Bell on YouTube.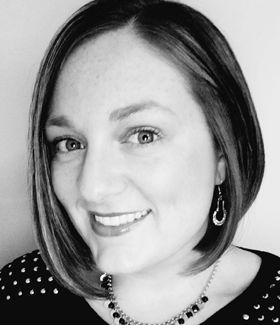 Tess Abney is a freelance writer who was born and raised in the Quad Cities. She spends most of her time attempting to successfully raise three boys. In her free time, writing is her passion. Whether it is sharing local events and businesses with readers or sharing her thoughts on life, she finds comfort in the way words can bring people together.