Daytrotter Cutting Live Shows After This Weekend
Daytrotter will cease live shows after this weekend in its Brady Street location, and will lay off an unspecified number of employees, according to multiple sources that asked not to be identified.
New York-based Wolfgang's Vault, which owns Daytrotter, confirmed the closing and layoffs in reports to other area media, but could not be reached by QuadCities.com to independently confirm the move.
The venue, at 324 Brady Street, opened in 2016. Since then, Daytrotter has seen the departure of founder Sean Moeller as well as other key members of the original Daytrotter team.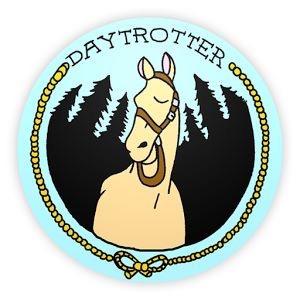 The studio space for recording acts passing through town will remain open and continue business as usual, in a way, getting back to the original mission of Daytrotter, to record acts passing through the Quad-Cities area for the website. In March, the site went back to being free after a brief time behind a paywall as a subscription service.
Sean Moeller, Daytrotter founder, has since moved on to host a number of live shows at various venues around the Quad-Cities area, including Codfish Hollow and the Raccoon Hotel. He's overseeing the construction of another new venue, the Rust Belt, in East Moline. Moeller could likewise not be reached for comment.
For more information on Daytrotter and its upcoming recordings, see www.daytrotter.com.
Sean Leary is an author, director, artist, musician, producer and entrepreneur who has been writing professionally since debuting at age 11 in the pages of the Comics Buyers Guide. An honors graduate of the University of Southern California masters program, he has written over 50 books including the best-sellers The Arimathean, Every Number is Lucky to Someone and We Are All Characters.